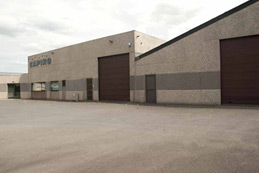 Capiro Textiles
Trend-setting market leader of textiles
for the leisure industry
Capiro Textiles was established by Philippe Vanneste in 1973. The driving force behind Capiro Textiles has been active in textiles since 1967. It goes without saying that know-how and craftsmanship are two key elements which are felt very strongly about up to the present day.

In 1984, Capiro Textile set up in the Nijverheidslaan 44 in Deerlijk. After about a decade a new showroom of 600 m² was constructed and the second generation took over the helm from Philippe.

Due to the great success of Capiro Textiles and the increased visits of clients at the company, the warehouse and showroom were doubled in size to 1200m² in 2000.

We are proud to show you our magnificent showroom which shows exactly what Capiro Textiles stands for: a very large range of very high quality!